John began his journey in creating Celtic Bogwoods back in January 1999. In his current 22 years of craftsmanship and creation John has brought his a unique and beautiful work to all corners of the globe. His dedication to the craft and its history is telling in the precision and intricacy which is evident in the finished product.
His works have connected people in a variety of ways through ceremonies and visitations with Senates, Presidents, Poets and Scholars. The exchanging of these beautifully crafted pieces of Irish History brings people together and a little bit closer to one of the most historically rich Nations in the world today.
small description of video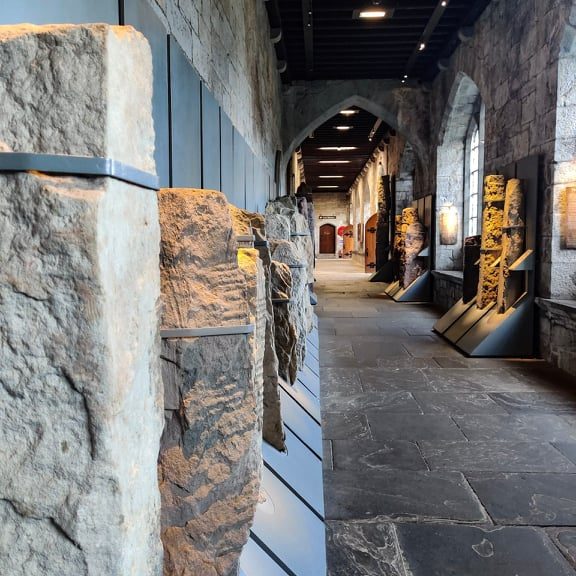 At Celticbogwoods we craft unique Corporate Gifts/ Presentation Awards made from 5000 year old Irish bog oak. They include bog oak Pens, bog oak Flame awards, bog oak Presentation Awards, bog oak Clocks, bog oak Calendars, bog oak Pen Holders, bog oak Book Ends and bog oak Ogham Plaques with the recipients "surname" written in Ogham. Ogham is the earliest known form of the written Irish language.
We bring together our ancient language and our ancient bogwoods to create these unique pieces of bog oak that was once part of our ancient Irish landscape and has laid buried in our boglands for over 5000 years.
…. imagine for just a moment.
…. a piece of Irish bog oak that once adorned our ancient Irish landscape over 5000 years ago, is brought to our studio, carefully dried over two years before we can work on it and is then crafted to create this unique Irish bog oak gift for you
Awards
Celtic Bogwoods has worked to create beautiful and unique awards for the likes of
Leo Varadkar An Taoiseach, Nancy Pelosi (Speaker of the US House of Representatives), Phil Hogan (EU Commissioner of Agriculture and Rural Affairs), James Kenny (Mayor Of Philadelphia), Mary Robinson (President of Ireland), and Charles Bolden ( US Astronaut).